Sorry I haven't been on much. We are having two very busy months right now. For the past few weeks we have been moving. We packed a POD up with most of the stuff from our house - I forgot to take pictures but it was an incredible packing job if I do say so myself. :) It was like one gigantic tetris game. Then we drove a load in our cars up to Grand Rapids and spend three wonderful but way to short days at the beach on Lake Michigan. Then back to Pittsburgh to sell the house (Yahhh! All went so smoothly) and then off to a hotel for two days. Then we said good-bye to Tim who headed for Virginia for two weeks for classes while we drove up to Grand Rapids. We have spent one week here trying to catch up on some much needed rest. Now I feel like I have energy and time to fill this week ahead before Tim comes back and I take a two week intensive course at Calvin.
While we are in the calm week of our busy summer I thought I'd update you all with some pictures of the cutest boys ever!
Here are some pictures from the time at the cottage. Jon loved walking: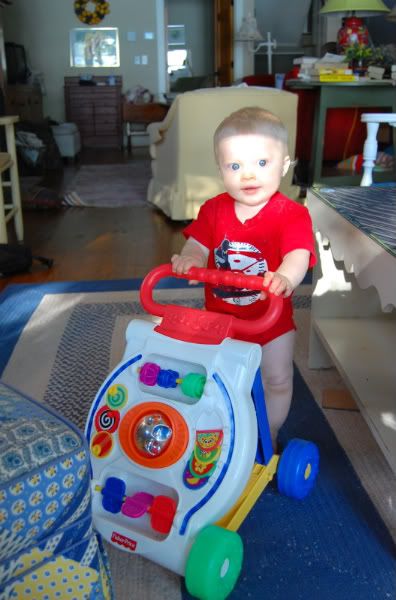 Michael and CJ watching cartoons:
Out in the lake: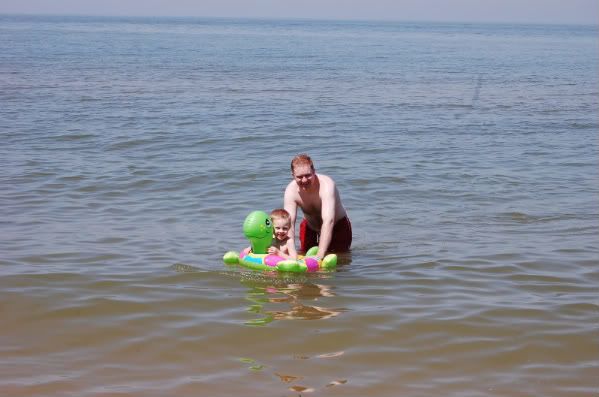 The hit at the hotel was the pool. Michael loved it and swam by himself with the water wings. Jon was overwhelmed at first by the cool temp and the loud noises, but soon he was having tons of fun too.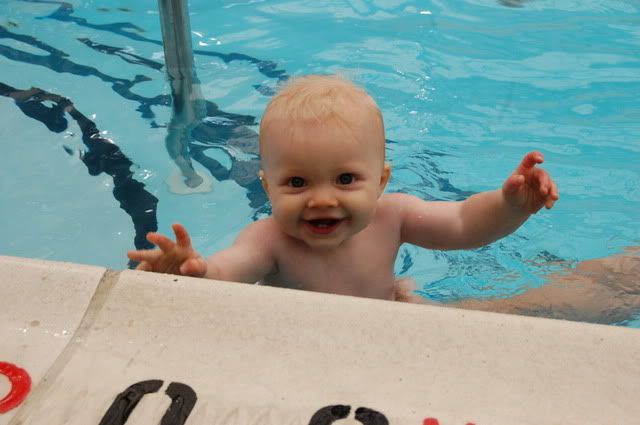 For the 4th of July we went and saw a parade. Michael was told that if he waved at the trucks they would throw him candy.
And then there was a carnival too: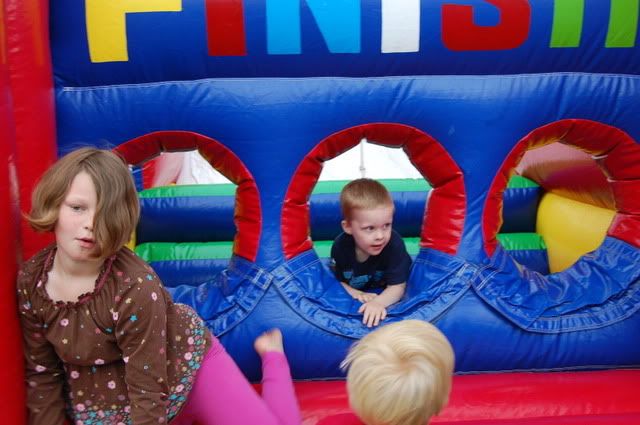 Grandma treats!